When it comes to selecting window treatments for luxury and modern homes and offices, curtains and blinds are always considered to be the best options ever. There are different types of blinds and curtains that come in different styles and designs.
Each blind and curtain is installed for different purposes apart from providing you with privacy and blackout the light. Choosing between curtains and blinds is sometimes confusing for people. Especially when we are taking the decision which is better from these top choices. Therefore,  our major concern today is the comparison of these first-class options, i.e. Blackout Curtains vs Blackout Blinds. 
To help you in this situation we brought this helping guide for you. In this article, we will discuss everything about blackout curtains and blinds from all perspectives. Without wasting time let's come to the point:
Blackout Curtains vs Blackout Blinds | An Ultimate Comparison Guide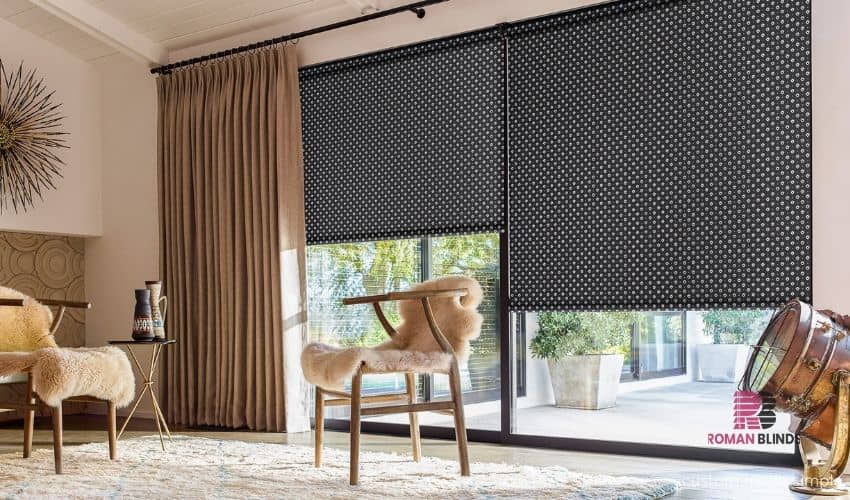 Both the blackout blinds and blackout curtains are used for the same purpose, i.e. blocking the external light completely coming into the room. But, here we are going to discuss the main differences between them, so that you could make a proper choice. This Blackout Curtains vs Blackout Blinds comparison will get you cleared from a lot of perspectives and make you select the idea window coverings.
Blackout Curtains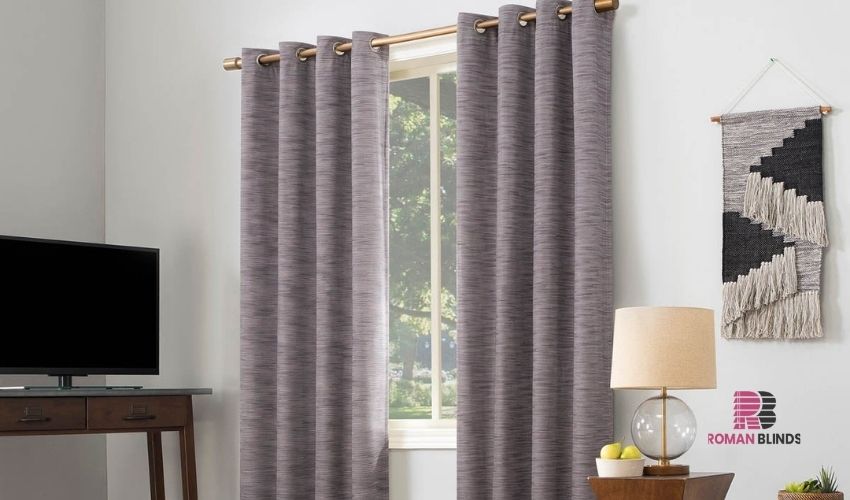 Blackout curtains consist of thick fabric with a blackout liner applied to block the external light completely and also provide more privacy. Some of these blackout curtains give insulation functionality, as well.
Apart from this, you can choose the curtains from a huge variety of styles, designs, patterns, different printed blinds, and sizes as per your requirements. They not only block the light but also give a luxurious, modern and elegant look to the interior decor of your home.
Blackout curtains are widely used in luxury hotels, movie theaters, and bedrooms in order to get restful sleep and enjoy the movie in theaters, etc.
Blackout Blinds
Blackout blinds are manufactured using quality material like a smeared fabric that is placed within the cassette. As compared to the blackout curtain they have some additional benefits. For example, they have channels from the sides to prevent the light from entertaining in your room.
Moreover, there are a few blinds available that offer complete blockage of light. It means you do not have many options to choose from in order to get a stylish and incredibly designed blackout blinds according to the requirements of your home interior. But, the amazing thing about these outstanding blinds is that they can be used in blackout sliding doors.
Comparison From The Perspective Of Special Features of Blackout Curtains & Blinds
There are different special features that are offered by the blackout curtains and blinds that are given below:
Installing blackout curtains or blackout blinds gives you complete privacy from the outside and both fulfill these requirements mostly in the same way.
As far as the light controlling mechanism is concerned, most of the curtains can allow you to block the light 100% because they come in very thick material as compared to the blackout blinds.
Whereas blackout blinds can block out the external light maximum of 95 % because blinds are lightweight and do not add any attractiveness if they are manufactured by applying many thick layers.
The blackout curtains offer more insulation than the blackout blinds because of their thick fabric that blocks the maximum sunlight and keeps the room temperature normal.
While blackout blinds are mostly made up of thin fabric or metal slates that get even hotter due to the consistent sunlight falling on them. This will cause an increase in the temperature of the room.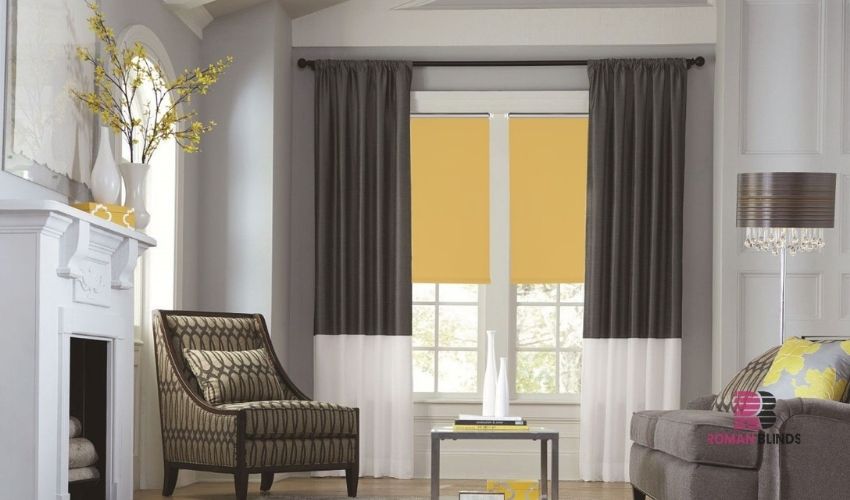 You might get surprised that the blinds are cheaper than the curtains as we compare the cost of them. Blinds can be available at affordable rates. But they are not able to control heat and light as compared to the costly curtains.
Whereas if you want to get the ready-made curtains you have to pay for the blackout fabric too that has been included in the curtains which obviously will cost you a lot more than that of blackout blinds.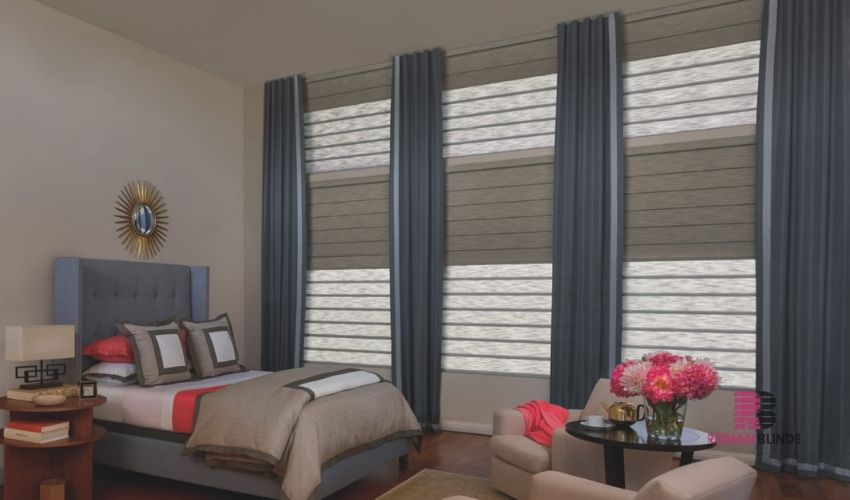 Maintaining and cleaning the blackout curtains may be a difficult task because you have to get them down for proper cleaning and then after they get dried you have to hang them again on the curtains rod.
Whereas the blackout blinds are easy to clean and maintain. You just have to raise the slats of the blind and swipe a soft damped cloth to wipe off the dirt and dust particles.
Blackout curtains can block the noise more precisely and you can get a peaceful sleep. You can get these excellently functional curtains installed if you are living in an area where the consistent noise irritates you. For example, near the railway line, airport, road, and playground.
While the blackout blinds can block the low volumed noise and can't handle the excessive noise like the noise coming from a railway track, airport, road, and a playground near your home.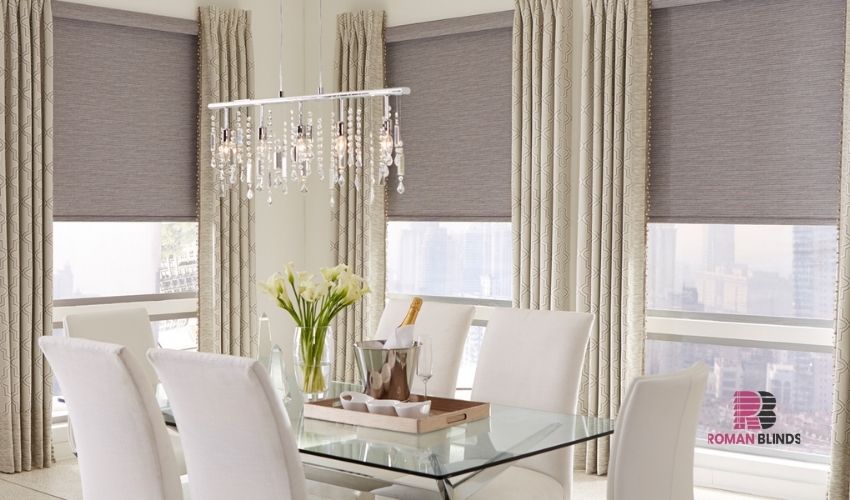 Blackout curtains can be available in different styles and design patterns and you can get them as per your home's interior decor.
Blackout blinds come in very limited designs and you have to get them even if they don't match with your interior decor.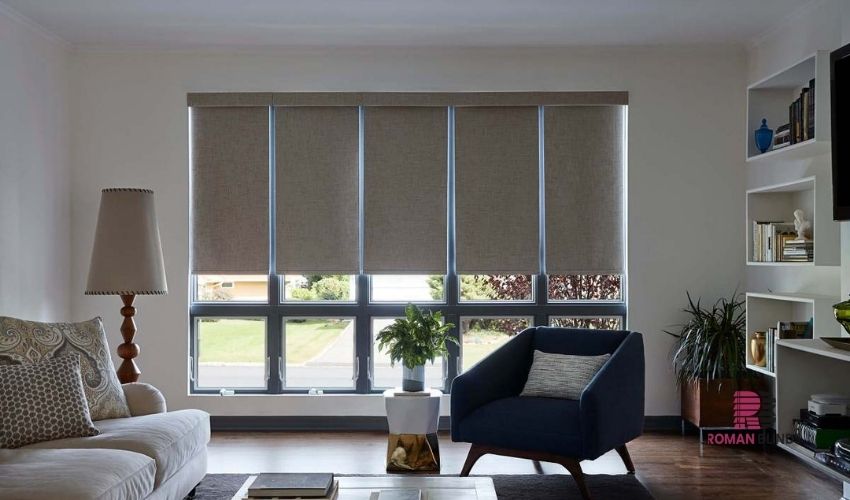 Blackout curtains get more space because you have to install them in such a way that they hang above the window frame and also in a larger width as compared to your window frame.
While the blackout blinds can get less space because they can even be installed into the window recess easily.
Final Verdict!
As you can see from the above discussion on Blackout Curtains vs Blackout Blinds. There is a clear-cut difference between both window treatments and proved that blackout curtains have more benefits as compared to blackout blinds.
It is our verdict but the final decision is up to you as per your personal choices and according to the budget you can afford which one of them.