Blinds are the most preferable window coverings for our homes and offices because they give a modern and aesthetic touch to the interior. There are different types of blinds; Venetian blinds are one of them. They are most widely used as the best window treatments. That's why we should know How to Clean Venetian Blinds.
By installing these blinds in your room, the interior gives a splendid and classic look to your interior decor. As far as the maintenance of these blinds is concerned, they require regular maintenance to make them more durable. Clean them daily to let them always be in good condition.
Mostly, people are unaware of Romanblinds.ae. That is why we have prepared this helpful guide for you. In today's article, we will discuss different ways of cleaning the Venetian blinds step-by-step.
Different Methods On How to Clean Venetian Blinds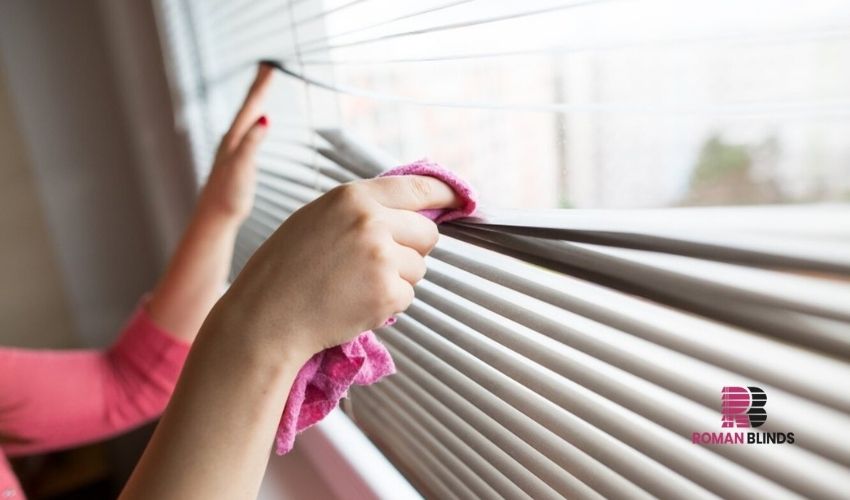 There are different ways about How to Clean Venetian Blinds? which makes them durable and safe from getting faded with passaging time. So, without wasting your time, we come to our main point, and let's look at each method used for how to clean Venetian Blinds.
1. Regular Cleaning Of Venetian Blinds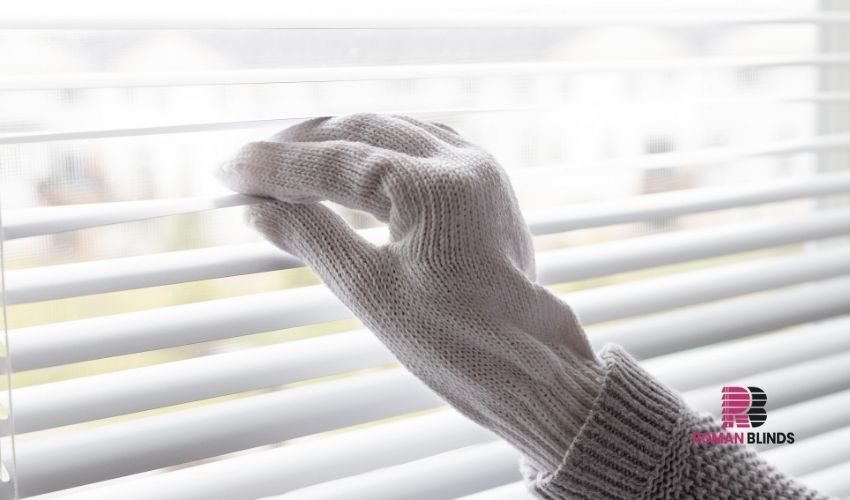 Do regular cleaning to keep the dust and dirt from coming into your room. Because some people are allergic to dust, it is necessary for them to keep their blinds neat and clean also roller blinds. Regular cleaning can be done by following these steps.
Wipe Off Blinds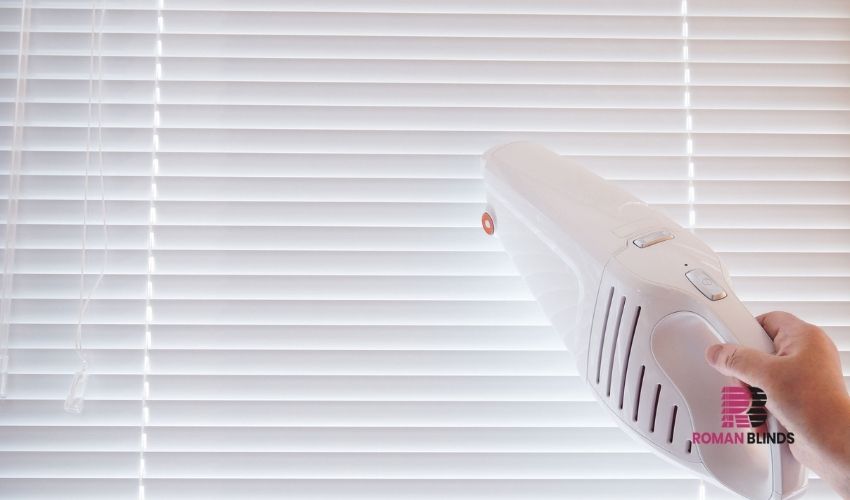 For this method, take down the blinds and take a soft cloth. This cloth should dust the blinds gently. This will help you make the blinds easy to maintain and make them long-lasting.
Remove minimal stains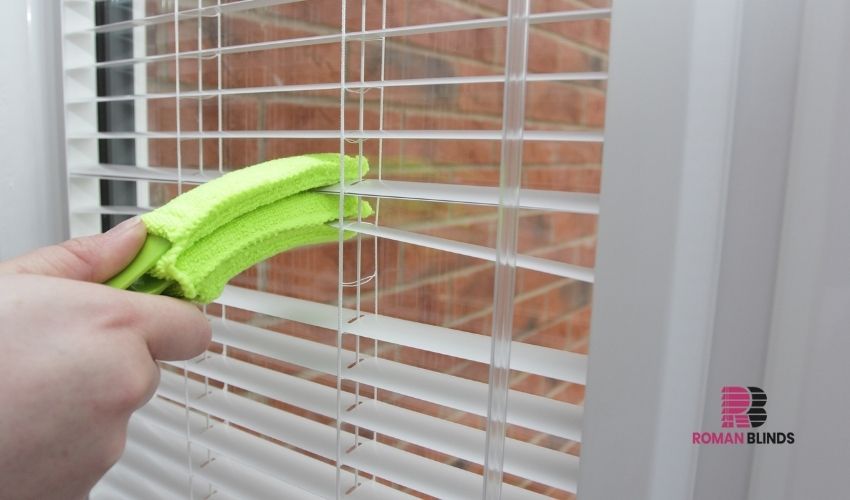 If your Venetian blinds get some stains on them, then you have to make a mixture of water and dishwashing detergent. Then dip a soft cloth in it. Swipe this cloth so carefully that it doesn't damage the fabric of the blinds.
Clean with duster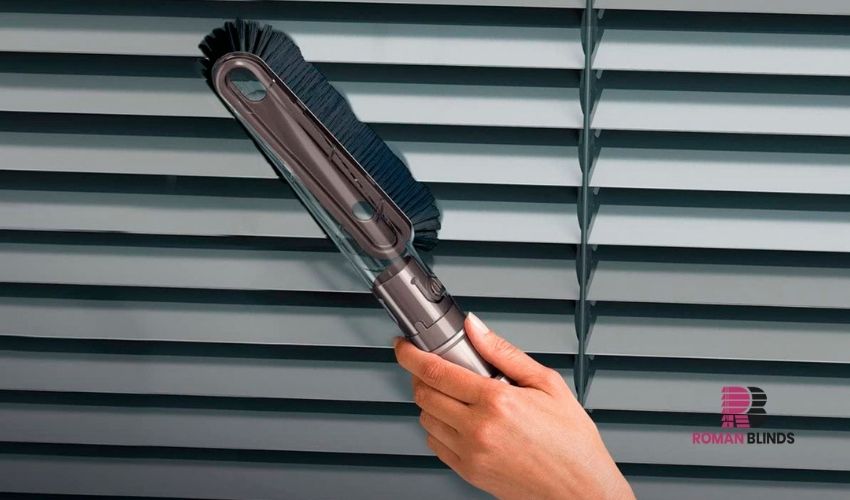 You can also clean these blinds by using a duster. Hold the duster under the running water and start wiping off the blinds gently. You can remove even hard stains by using this method of cleaning and removing the dirt found on the surface of the blinds.
Use vacuum cleaner
Last but not least, the method of cleaning the Venetian blinds. Get a vacuum cleaner and start vacuuming the blinds. This is the easiest way to clean the Venetian blinds.
2. Perform Deep Cleaning
If you're wondering how to clean Venetian Blinds to remove sticky stains, you've come to the right place.
If your blinds become too dirty and have hard stains that are not removed by regular cleaning methods, you must use deep cleaning methods to restore the appearance of your Venetian blinds. You can perform deep cleaning by following these steps one by one:
Take a soft cloth and wipe it off all over the blinds to remove the dust and debris found on them.
Then you have to rinse them with warm water to remove the dust completely from them.
Now apply a few drops of the soap or the dishwashing detergent to them. Then take a clean, soft cloth and wipe it across the blinds. Start from the top all the way to the bottom to get better results.
After this, detach the blinds from the window frame and wash the bottom side of the blinds.
Dry the blinds by keeping them in sunlight for at least 24 hours.
When they're completely dry, attach them again to their position.
Cleaning Of Different Types Of Venetian Blinds
Venetian blinds come in different varieties, designs, and styles, and each type has a different mechanism for cleaning them. Let's look at the methods for how to clean Venetian blinds of different types:
1. Clean Faux Wood Venetian Blinds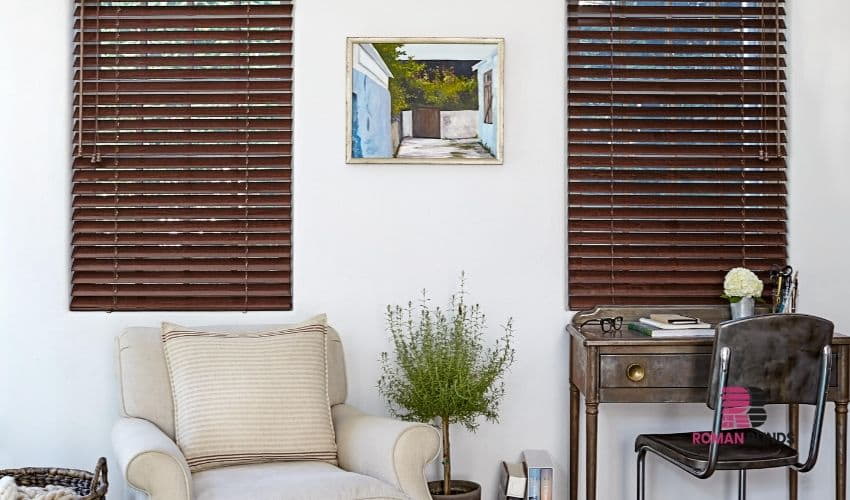 This type of Venetian blind is not so hard to clean. You just have to follow some easy instructions for cleaning them perfectly:
First, you can vacuum them from both sides because it is better to vacuum them than wash them with water and soap mixture.
The other way is to wash them properly. This will remove the dust from the blinds.
After removing the dust, make a solution by mixing the warm water and dishwashing the detergent.
Use a spray bottle to make the blinds wet. After that, apply that mixture to the blinds.
Now scrub the blinds gently, starting from the top and all the way to the bottom to make them clean properly.
Now keep them under running water to wipe out the soap residue on them.
Now let them dry and, after they have completely dried, attach them again in front of your windows.
2. Cleaning Wooden Venetian Blinds
How to Clean Venetian Blinds that are Made of Wood. Cleaning these blinds may be a hard task for you. Follow these steps to clean them properly:
Get a microfiber cleaning cloth that doesn't get too wet and doesn't leave any streaks while you are wiping it on the blinds.
Now wipe this cloth slowly from the top and down all the way to the bottom until you make sure that you have used it across the overall area of the blinds.
Don't scrub too harshly because it can cause damage to the blinds.
Now wipe the blinds with the dry side of the cloth on the washed area of the blind.
If your blinds are too dirty and can't be cleaned by applying these methods, use a special cleaner.
This special cleaner helps you clean Venetian blinds perfectly causing no damage.
3. Clean Aluminium Blinds
It is a tricky process to clean the aluminum blinds, especially when you are doing it for the very first time. Don't worry, we will guide you through the easy steps to cleaning them perfectly:
First, clean the blinds from inside by using the cloth that is dipped in the dishwashing and warm water solution.
Wipe this cloth around the blinds. This will remove the dust from the Venetian blinds.
After cleaning the inner sides of the blinds, clean the external sides of them.
All you need to do is repeat that process that you used for cleaning the inner sides of the blinds.
Now, let them dry, and after they have dried, reattach them on their specific side from which you have detached them.
Conclusion
This is all about how to clean Venetian blinds perfectly by using various methods. We have discussed each and everything for cleaning the Venetian by using different methods now you can clean your blinds by yourself with a little effort instead of hiring a professional.
Whenever you are performing this task and find any difficulty that is not solved by you then post a comment and tell us your problem. We are 24/7 available for helping you to solve your problems.