There are different types of blinds that are used for different purposes, and each type has different/unique characteristics. Because of offering the best Outdoor Roll Up Bamboo Blinds Benefits, these blinds are famous among the people of Asian countries.
Bamboo shades are the most traditional way of getting privacy and blocking the external light coming into the rooms. There are many benefits to installing bamboo blinds in your home. Today, we will discuss the top 11 benefits of installing these blinds outside of your windows or doors.
Top 11 Outdoor Roll Up Bamboo Blinds Benefits
The main reasons for applying any window treatment are to get privacy from outsiders and to block the light coming from outside. Apart from this, each type of blind offers other benefits too, as with bamboo blinds. The top 11 remarkable Outdoor Roll Up Bamboo Blinds Benefits are given below:
1. Give Your Complete Privacy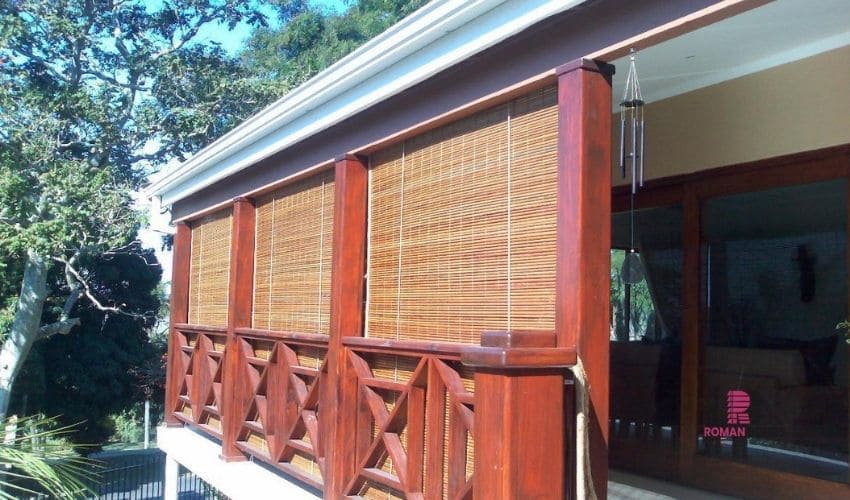 Bamboo blinds can give you complete privacy from the eyes of outsiders when you completely close them. To get privacy, you can hang them on both sides of your window, either inside or outside.
2. Give Complete Control Over Light
You can completely block the sunlight that is coming from outside. Even if you hang the bamboo blinds in your outdoor area, you can still block the light by closing them completely. It will give you the sensation of being in the middle of the night, and you will sleep peacefully even during the day.
3. Best At Giving Insulation Functionality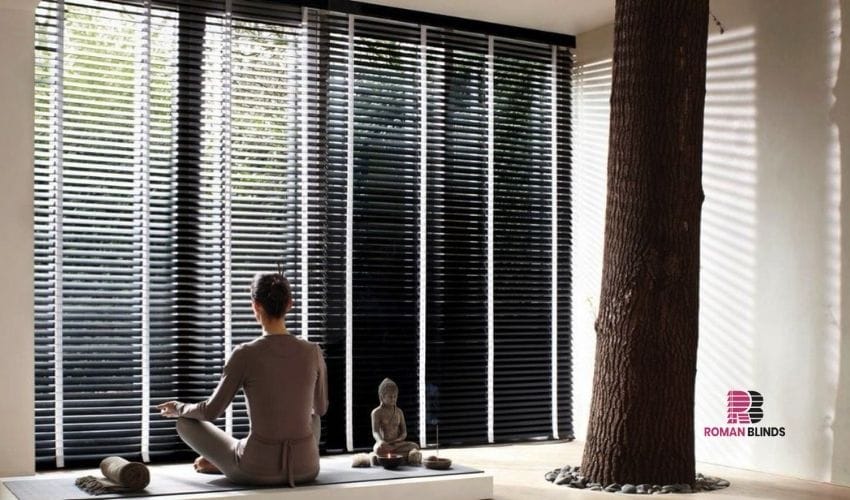 When you install the bamboo blinds in the perfect place outside your room, you can easily get the best insulation characteristics. You can close the bamboo blinds during summer to keep the temperature normal.
This is one of the top Outdoor Roll Up Bamboo Blinds Benefits that help you reduce your electricity bills because you won't need to run the air conditioner all the time to keep your room cool. In winter, you can open the blinds and let the sunlight come into your room, increasing the temperature.
This will help you heat your room and protect you from the harsh winter season. So, we can say that bamboo blinds are best for any season to reduce your electricity bills and protect you from harsh weather.
4. Versatile & Never Go Outdated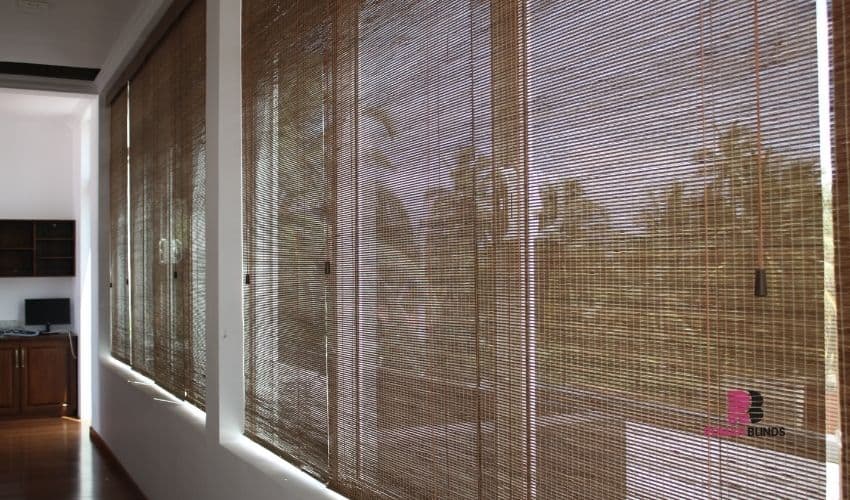 Bamboo blinds have such great versatility that they can fit into any size and style of window. No matter what the style of your window is, whether it is a bay window, mini or large, bamboo blinds will easily fit inside and outside of your windows.
They also give a trendy look to any interior decor and will never go out of style. It also gives a natural treatment to your windows that is preferred by professionals and experts. One of the best Outdoor Roll Up Bamboo Blinds Benefits is that they enhance the beauty of your interior and exterior decor.
5. Budget-friendly
You can get these blinds at a very affordable price as compared to the other types of blinds. Bamboo has been harvested on a very large scale, and that's why it has become cheaper than any other material that has been used in the manufacturing of blinds.
6. Protect The Furniture From Sunlight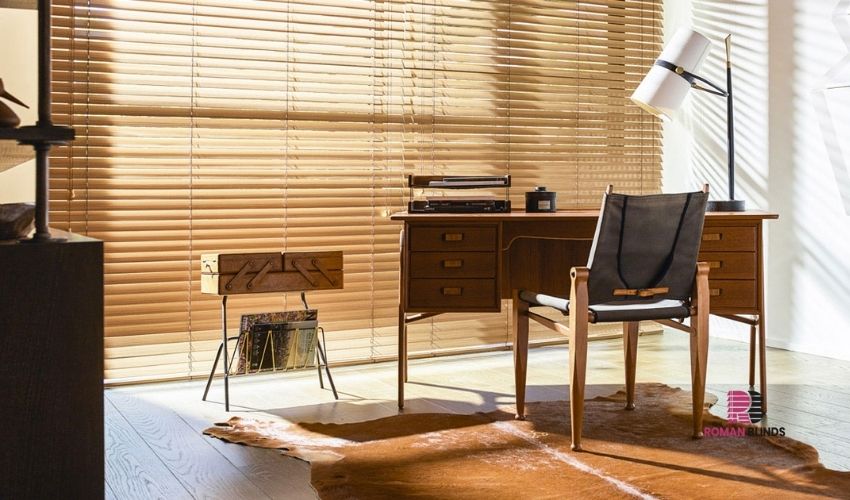 If constant sunlight falls on your furniture, it will cause fading of the color of the furniture with passaging time. To cope with the problem, you can install roll-up bamboo blinds in that area of your home to prevent your furniture from getting damaged.
7. Add A Natural Beauty To The Interior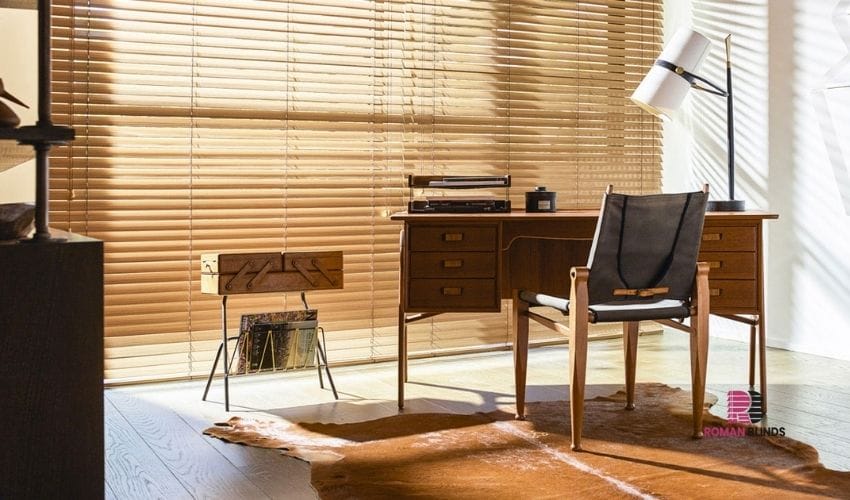 Industries are working on a motto called "go green," so the bamboo blinds fit that mission because they are created with pure/natural materials. It will add natural beauty to the interior decor of your home.
8. Highly Durable
Another stunning Outdoor Roll Up Bamboo Blinds Benefit, they can withstand any harsh weather condition, so the blinds that are manufactured with this material will automatically have the largest life span. You can install these blinds either in an indoor or outdoor environment without worrying about the atmosphere and environmental conditions because bamboo can handle everything.
9. Give An Airy Atmosphere
You will enjoy the airy atmosphere with the help of bamboo blinds. Because they are created in such a way that allows the breeze to come into your room even when the blinds are closed. The big gap between their slats helps you get this feature.
10. Outstanding Blackout Characteristics
You can also use these blinds as an alternative to blackout blinds because they allow you to block the light completely. You can choose between the types of bamboo blinds to get as much privacy as you need. Select from linear, no linear, and blackout linear as per your requirements.
11. Require Very Low Maintenance
Bamboo blinds can easily be maintained; you just have to take a little bit of care regularly. This will not only keep your blinds clean but also increase their durability, so they can last for many decades getting no damage.
Conclusion
Bamboo blinds have proved to be the best solution for covering your windows for any purpose. You can get a lot of Outdoor Roll Up Bamboo Blinds Benefits that we discussed above. We recommend you get these blinds and install them on any side of your windows. If you like this article, then tell us by posting a comment and stay connected with us to get more informational blogs like this.