There are different types of window blinds available in the market, but Fix Common Problems with Roller Blinds is necessary for almost every homeowner. They have such great versatility that they can blend themselves into the interior of any room of your home.
They come in so many colors, patterns, sizes, etc. which will help you get them as per your needs and preferences. They are so easy to opiate because sometimes you will face many problems while operating them.
Many people asked us to guide them and gave solutions about all the problems they can face while using the roman blinds. That's why we brought this helping guide for you to give all the solutions to that problem you can face while operating the roller blinds.
In today's article, you will learn each and everything about Fix Problems related To Roller Blinds you are facing while using roller blinds. First, we will discuss how roller blinds work:
Roller Blinds Working Mechanism
There are three types of operating roller blinds: one is by using the chain and the other one is by using the spring. There are also some motorized blinds that can be operated wirelessly by using a remote control or a mobile application. You can also Fix Common Problems with Roller Blinds that are motorized.
The spring roller blinds are considered being the best for the children's rooms because they have a lack of cord. But the best choice ever would be the electrical blinds that never harm your little kids and pets.
Why Choose Roller Blinds?
You must choose roller blinds because they come in a vast variety of colors, textures, and sizes that you can easily match with your home's interior. You can also fix problems related to Roller Blinds. Some of the top reasons for choosing roller blind like:
They are less expensive
Adaptable to any type of interior.
Provide complete privacy from outside.
They perfectly fit into your window frame.
They are easy to maintain and clean.
Comes in a wide variety of colors and designs.
Available in both wired and smart mechanisms.
Various Methods Of Fixing Problems Related To Roller Blinds
There are many problems faced by people while using roller blinds. Today, we will discuss the most common issues that can occur with any type of roller blinds. We will give you some tips and tricks to Fix Common Problems with Roller Blinds.
For example, you need to get solo blinds because they are reliable and provide durability, which means they can last for many years without being damaged. Let's discuss the most common problems that occur by the roller blinds:
1. Roller Blinds Chain problem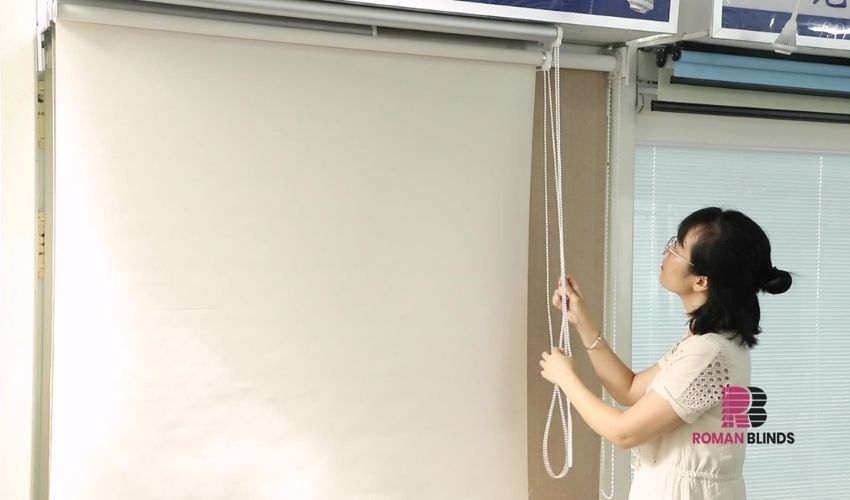 This problem mostly occurs when the chain of your roller blinds has been broken because of some issues. This happens when you try to push the chain forcefully and the sensitive chain can't bear the stretchiness of your hand.
But don't worry, you can easily replace the broken chain with the new one by following these instructions one by one:
First, remove the chain from the roller end that has broken.
Now you have to remove the screws from both the ends of the top of the blind.
Now replace the old chain with the new one with the beads placed in the grooves of the headrail.
Now you have to assemble the bedrail again.
Screw on both sides and reinstall the blinds on it perfectly.
2. Roller Blinds Spring Loaded Problems
As we all know that the spring load requires tension for operating the roller blinds up and down and you can lock them at the position of the blinds where you want to place them. But what if the tension cannot operate?
Many people got worried about this problem but it is not so difficult because you can easily fix that problem by following these steps one by one:
Blinds of this type have a small pin on the left side of their tube. You just have to roll down the blinds before pushing this small pin.
Now remove the blinds from the brackets and roll them by your hand and replace them back into the brackets.
Again, remove the pin slightly before using the blinds.
This will restore the tension, and you can easily pull down and help them stay in the place.
You can also repeat the process if you want to get more pressure or tension. But be careful, too much tension can damage the roller blinds.
3. Roller Blinds Fabric Jam Problem
Sometimes when we open or close the roller blinds, not in a friendly manner, this will cause jamming the fabric. You can fix problems related to Roller Blinds by following the steps given below:
First, you must try to pull the blinds by using the bottom bar when you completely unroll it, then you have to roll back to its previous position.
If this trick didn't help you, then you must detect the blinds from your window. And after that, you can easily unroll them by hand.
Rollback the binds with your hand while making its fabric evenly onto the tube.
After this, hang the blinds again on your windows.
If still the fabric of blinds is jammed, then there would be some serious internal damage you can see. Then seek a professional who can easily fix this problem.
4. Issues Of Electrical Roller Blinds
There are also two problems that occur for the electrical or motorized blinds:
1. Motor Is Not Working
Eclectic blinds are operated by a motor that is wirelessly connected and operated with a remote control or a mobile app. If the motor of your roller blinds is not working, then you can replace the old batteries with the new ones. If this method is not working, then you must follow these steps:
Install the new batteries into your motor. After this, refit the battery wand and connect it to the motor firmly.
Now try to operate with the remote. If it works, then it would be great. But if this method didn't work, then you have to call a professional to solve this problem.
2. Remote Is Not Working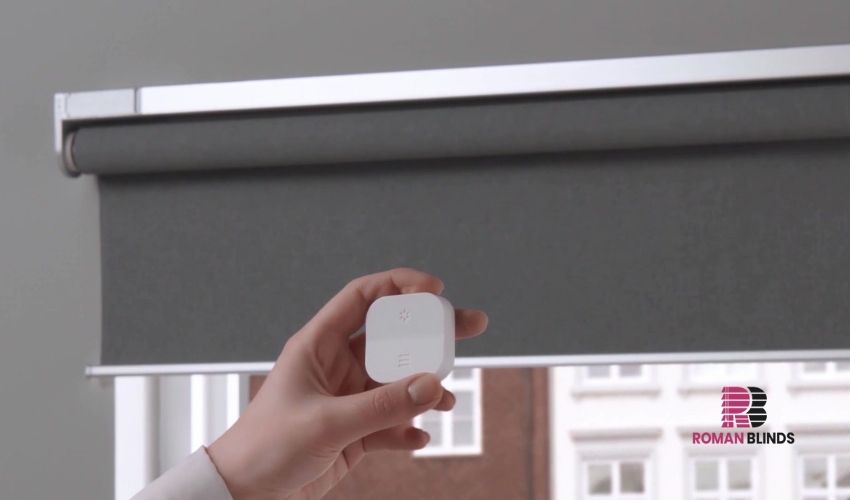 As we know, the electrical roller blinds are wirelessly operated by using a remote control. Many people find the issue that their remotes stop working by passaging time.
If you are also facing such a problem, then don't worry, you can solve this problem by following these steps.
Change the battery of the remote.
Check whether the led light blinks whenever you press each button of the remote.
If you get the new batteries for your remote and still your remote is not working, then you should have to replace the old remote with the new one.
Conclusion
This is all about Fix Common Problems with Roller Blinds. We have discussed everything about these problems and their solutions as well. I hope you have learned a lot from our helping guide and now you can easily solve problems like that.
If you still didn't understand something, then you can ask by posting a comment. The professionals of romanblinds.ae will help you.