For window blinds, Roman Blinds are one of the most preferable types of blinds because of their significant benefits and amazing functionalities. When the roman blinds are installed on a window, it gives a neat and nice look to the interior of that room.
Choosing the style of the blinds can make or break the entire look of the interior design. We brought this article to help you in choosing the right style of roman blinds.
These blinds are also used as a decor element for enhancing the beauty of the interior design of a room. They are most widely used in modern homes and offices for giving a luxurious and aesthetic look to the interior.
They comprise fabric and require very low maintenance and are also easy to clean. You can easily install these blinds by yourself instead of hiring a professional. Roman blinds come in different sizes and styles.
For getting the roman blinds for your home, the most important thing that you must keep in your mind is to choose the right style that suits the interior design of your room.
Many people made mistakes while choosing the perfect style as per their home requirements.
Why Choosing the Right Style Of Roman Blinds is So Important?
Choosing the right style of roman blinds is so important because if you select the style of blind that didn't even match with the design of your window, then it would prove to be a disaster. Pay special attention while getting the roman blinds to cover your windows.
Reasons For Choosing The Right Style Roman Blinds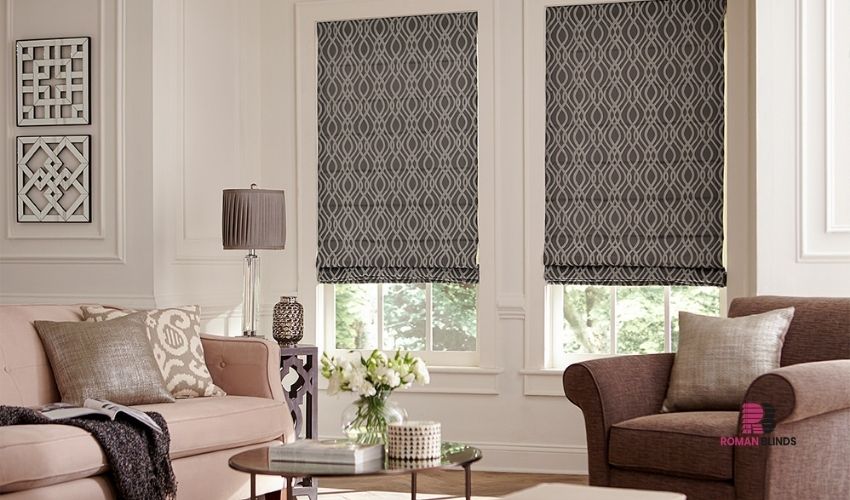 There are different reasons for choosing the right style of roman blinds. The topmost reasons are given below:
Every window has a unique style. That's why you should choose the style that matches the style of the window.
Choosing the right style can leave a tremendous impact on the overall design of your home's interior.
Every room has a unique atmosphere and requires different types of blinds to cope with the environmental changes.
If you didn't choose the right blinds for your home, then your privacy can also be at risk and you cannot block the entire light coming from outside.
Pros Of Choosing Roman Blinds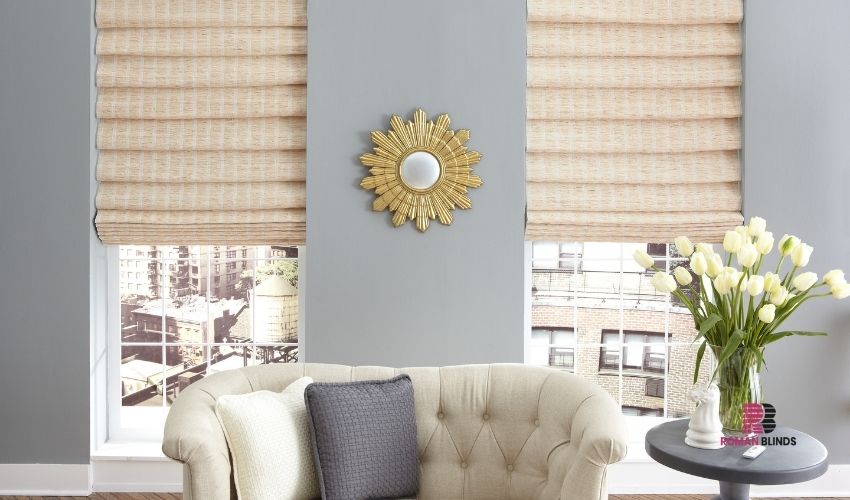 Roman blinds are popular because of having amazing features like:
They are versatile and can blend with the interior design of any room.
They are customizable and can be designed with a wide variety of fabric, fold, and drape styles. You can easily choose between them as per your requirements.
They can be installed easily.
Requires very low maintenance.
Somes in cordless style for providing safety.
Easy to operate.
Various Styles Of Roman Blinds
Roman blinds come in different styles. We will discuss all of them one by one:
1. Pleated Roman Blinds
These blinds have been used by many homeowners for decades. If you want to get a traditional/classic look, then pleated roman blinds would be the best choice for you.
They help you give an elegant and rich touch to your room's interior. Pleated blinds have strings on both sides and when you pull the string, they make beautiful pleats that give an amazing look.
2. Flat Roman Blinds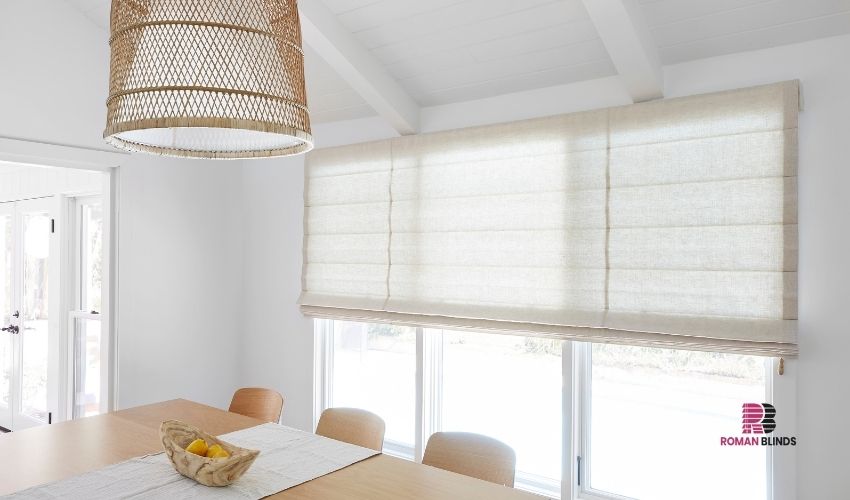 The flat roman blinds are designed by using a single piece of fabric. These types of blinds are recommended for the places where you have to open and close them frequently.
These blinds would be perfect for covering the shallow windows. Flat roman blinds give a clean/plain look if they remain closed all the time.
3. Relaxed Roman Blinds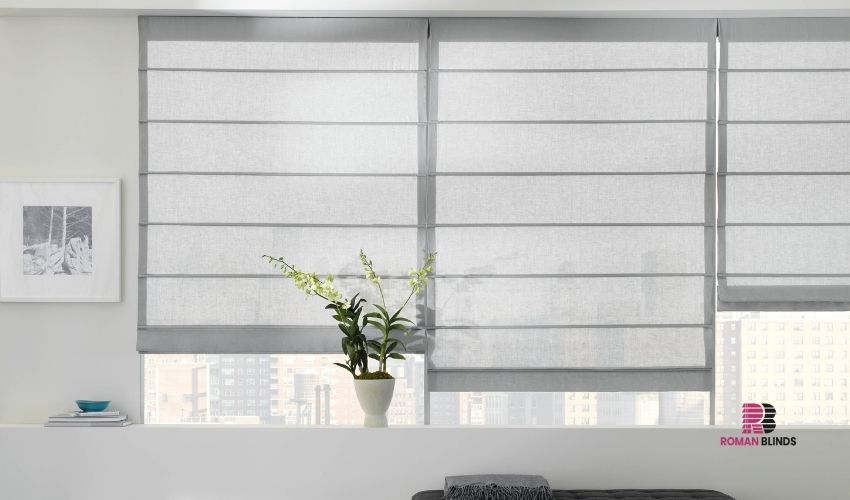 Relaxed Roman Blinds are a combination of both flat and pleated blinds. They give a flat look when they are closed and when you open them; they create a circular shape from the bottom. These blinds are made with fabrics like polyester, cotton, and linen.
4. Hobbled Roman Blinds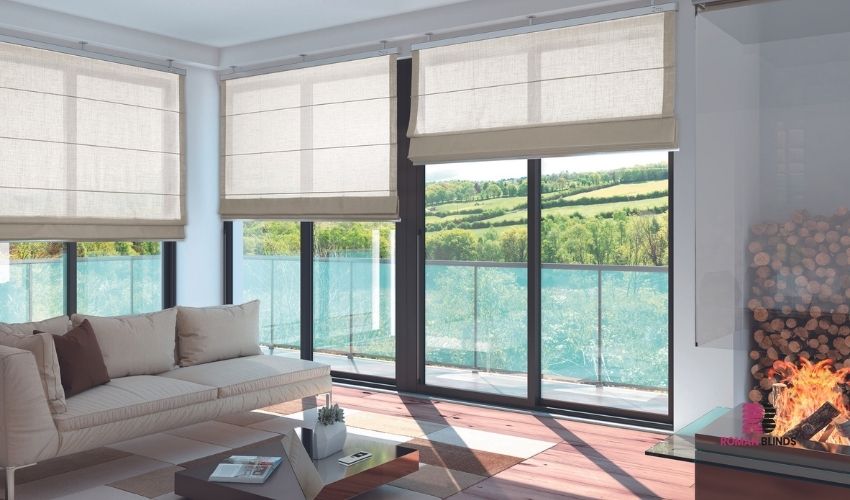 These types of blinds comprise loops of fabric that start from the top and all the way to the bottom of the blinds. Hobbled roman blinds create a formal look to your room and also give you complete privacy.
There are different benefits of installing these blinds like it gives a complete folded look to your windows. When you open the blinds, it remains neat and even. This style is best to apply on the deeper windows because of having an extra volume of fabric in them.
5. Cordless Roman Blinds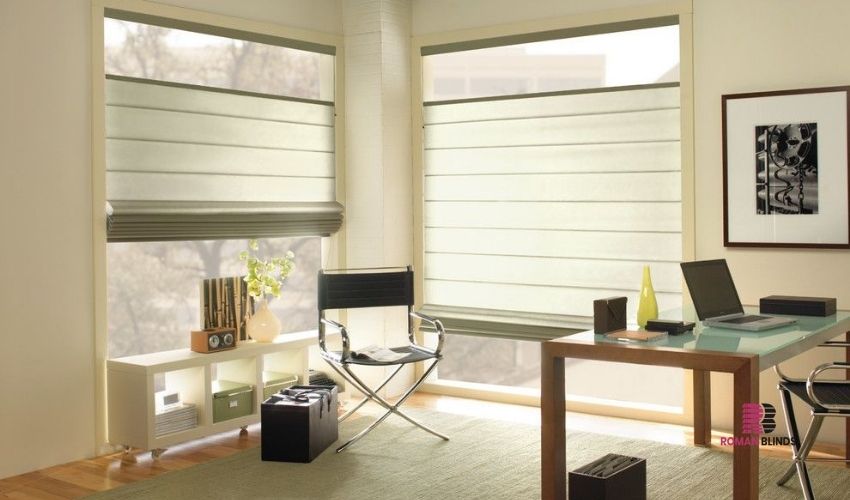 If you have small children or little pets in your home, you must get cordless roman blinds. Because there are a lot of cases that arise in which the little children or toddlers died accidentally while stuck in the cord of the blinds.
For keeping safety measures in mind, the manufacturers designed the cordless roman blinds. You can operate these blinds by simply grabbing the bottom rail and lifting it down as per the desired height. The cordless roman blinds give an elegant and sleeker look to the interior of your room.
6. Waterfall Roman Blinds
The waterfall roman blinds are the traditionally styled blinds that give a soft and cascading look when they are folded. They rise and fall like a beautiful fluid. That's why they are called waterfall blinds.
Each fold of these blinds has the same size and helps to give a sophisticated touch to the interior of your home. You can install the waterfall roman blinds into your bedroom, dining room and living room to give a casual look to your home.
Our Verdict
We have mentioned all the types of roman blinds and their features. You can choose the right style of roman blinds by analyzing your requirements and deciding which type would be best for you to choose.
For example, waterfall roman blinds are great for applying in your living room and bedroom. Hobbled roman blinds are best for bedrooms because they give maximum privacy.
This is all about choosing the right style of roman blinds according to the demand of your home's interior design. I hope this article will be helpful for you and you will make the right decision while choosing the right style of blinds for your home.
If you don't understand something, then you can ask by posting a comment. Our professionals will guide you.