Various types of blinds can help you in making the interior of your home modern. But the roller blinds are the only ones that can fit themselves in any space and any interior. It means they come in a wide range of variety and designs that you can choose from the roller blinds Design Ideas
Roller blinds are based on a single sheet of fabric that has been wrapped over a wooden or metal dowel. Roller blinds are preferred by almost every homeowner because they provide the best features, like giving a stylish window treatment to your room.
There are different ways of installing roller blinds. But if you are looking to add them as a modern element to your interior decor, then you are in the right place. Today, we will discuss the Best Roller Blinds Design Ideas for giving a modern touch to your home with the help of roller blinds.
Reasons Behind Choosing Roller Blinds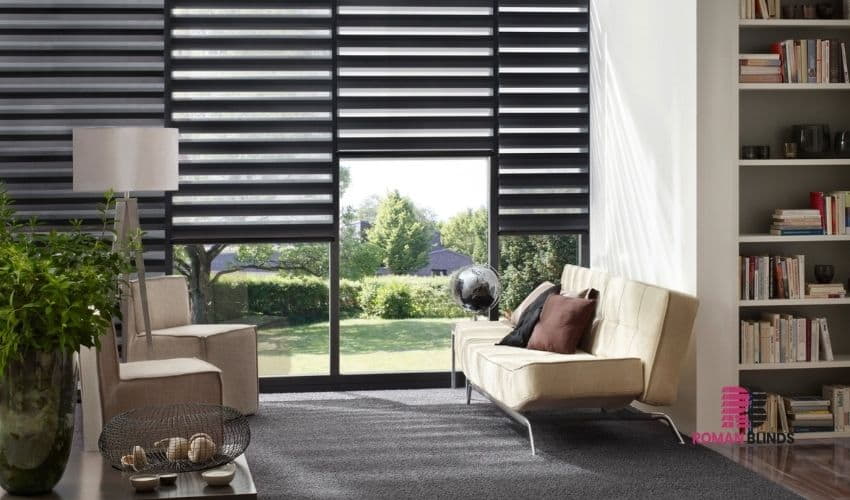 There are a lot of benefits that you can avail of by installing the Roller blinds Design Ideas into your home. You must choose roller blinds because:
They provide privacy.
Relatively inexpensive.
Easily blend with the interior.
Come in a vast variety of designs, colors, and materials.
You can also get smart roller blinds and operate them wirelessly.
They can fit perfectly into your window frame.
Requires very low maintenance and is easy to clean.
The operating mechanism is so easy/flexible.
Durable and lasts for many years, getting no damage.
Give a stylish window treatment.
Block out the external light and help you get a peaceful sleep.
9 Ways To Go Modern With Roller Blinds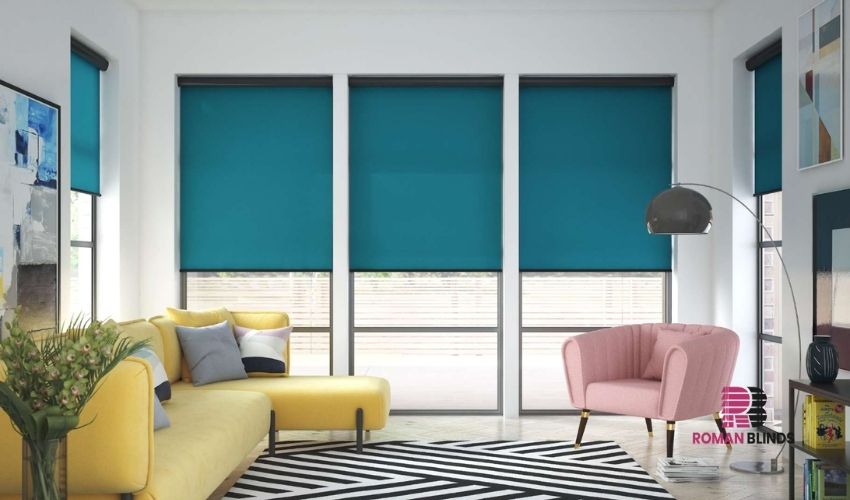 The latest modern roller blinds are available in the market that helps you give a stylish and luxurious touch to your room's interior. There are different ways of using these blinds to take your home to the next level of modernity. Let's look at all the roller blinds design ideas one by one:
1. Add Other Materials & Get More Functional
Roller blinds are designed by a single sheet of fabric, but you can also add extra features to them by adding various other materials. For example, you can add thick fabric Roller blinds Design Ideas to get the blackout functionality. You can also make it as a shield against the dangerous UV rays that are coming from the sun.
2. Make Your Home Smart With Automated Roller Blinds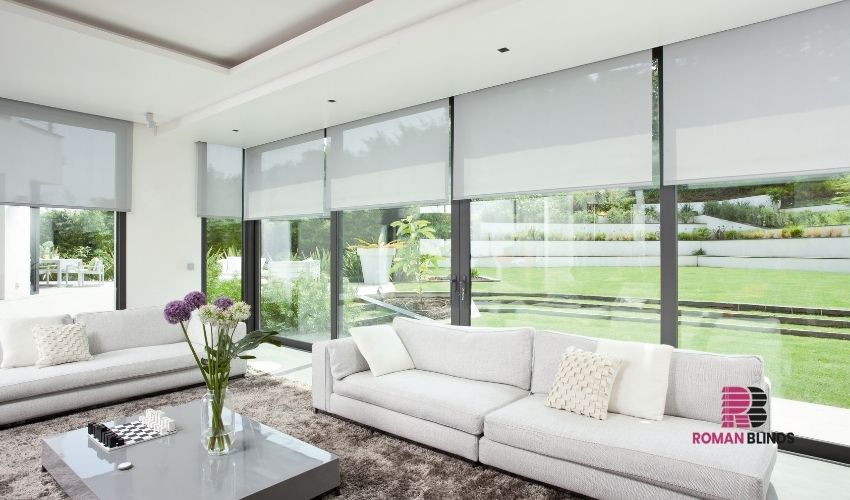 The normal roller blinds offer the mechanism, including a chain or string, to open and close the blinds. But if you have kids or pets in the home, then you have to get automated or motorized roller blinds.
This will make your home smart and protect your child from getting any damage. Automated blinds are the invention for giving a modern touch to your home, as you can operate these blinds wirelessly by pressing a button from a remote or a mobile app.
3. Mount Them In Different Ways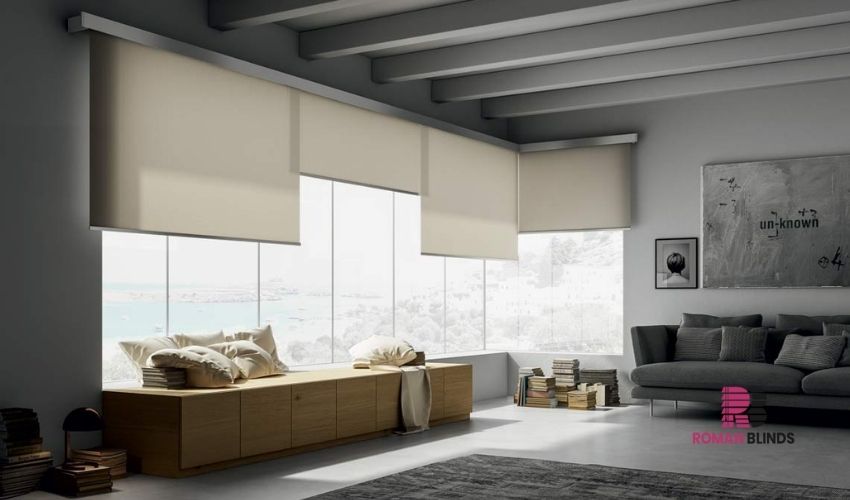 You can mount the roller blinds in different ways like:
In front of the window to cover the window frame.
In-between the window frame for making your windows look more prominent.
Mount them from the ceiling to make the room feel bigger than its actual size.
You can choose any Roller blinds Design Ideas from them according to the style and size of your windows.
4. Mount Them As A Disappeared Element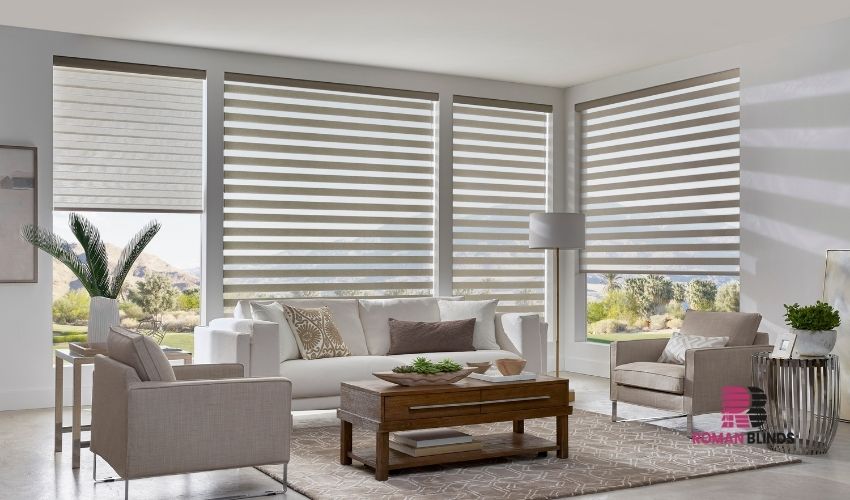 Mount the roller blinds in such a way that its top rail didn't be visible to anyone. You can do this by ruffling them behind a wall cavity or inside the ceiling. This will make your room's interior magical and thrilling to see.
5. Blend Them With White Sheer Curtains
Mostly, people like the natural light during the daytime and block the sunlight in the early morning. Instead of getting the thick blackout curtains for blocking the light, go for sheer curtains.
No doubt that white sheer curtains become the symbol of maternity and decency. Because they create an aesthetic and amazing texture when they hang in front of any window. They will maintain your modernity and help to control the light more precisely.
6. Choose Waterfall Roller Blinds
Get the waterfall roller blinds and make your home and office interior look more modern and stunning. They create soft cascading folds when you open them and give an amazing look when you close them. They are ideally designed for showcasing the beauty and style of interior decor.
7. Choose The Perfect Color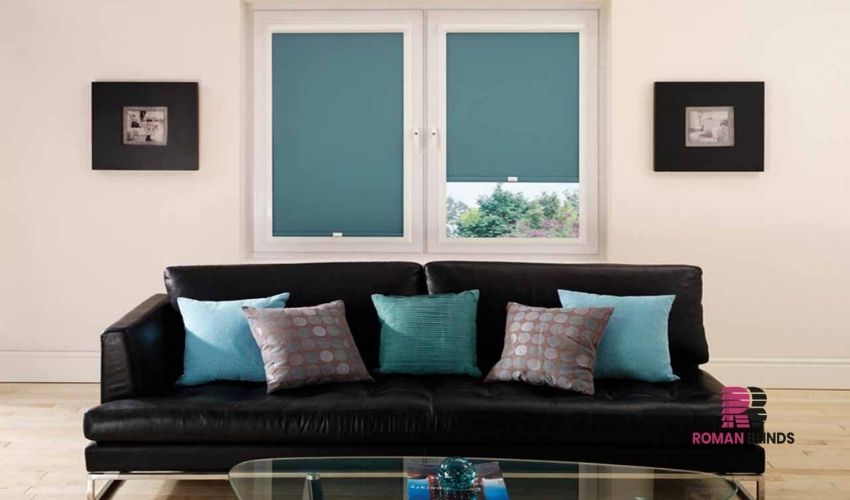 Roller blinds Design Ideas come in different colors, patterns, and shades. You must choose the color that will blend with the color of your room's interior. Try to choose light and decent colors because they add an aesthetic with modernity too.
8. User Darker Solar Shades
To give a subtle black tone to your room's interior, combine the solar shades with the light filtering roller blinds to let the maximum light come into your room. This method is ideal for implementation on small-sized windows.
9. Mount Roller Blinds In Front Of Glass Windows
Last but not the least, from the Top Roller, Blinds Design Ideas. To give your glass window a decent, flexible, aesthetic, and modern touch, then get the roller blinds and mount them inside the ceiling of your room. This will make the top box disappear and give a magical look at the interior of your room.
Conclusion
This is all about the best ways of installing Roller Blinds to achieve modernity. We have discussed all the Roller blinds Design Ideas that can help you in making your home's interior look stylish.
If you still didn't understand something, then you can ask by posting a comment. Our professionals will guide you.